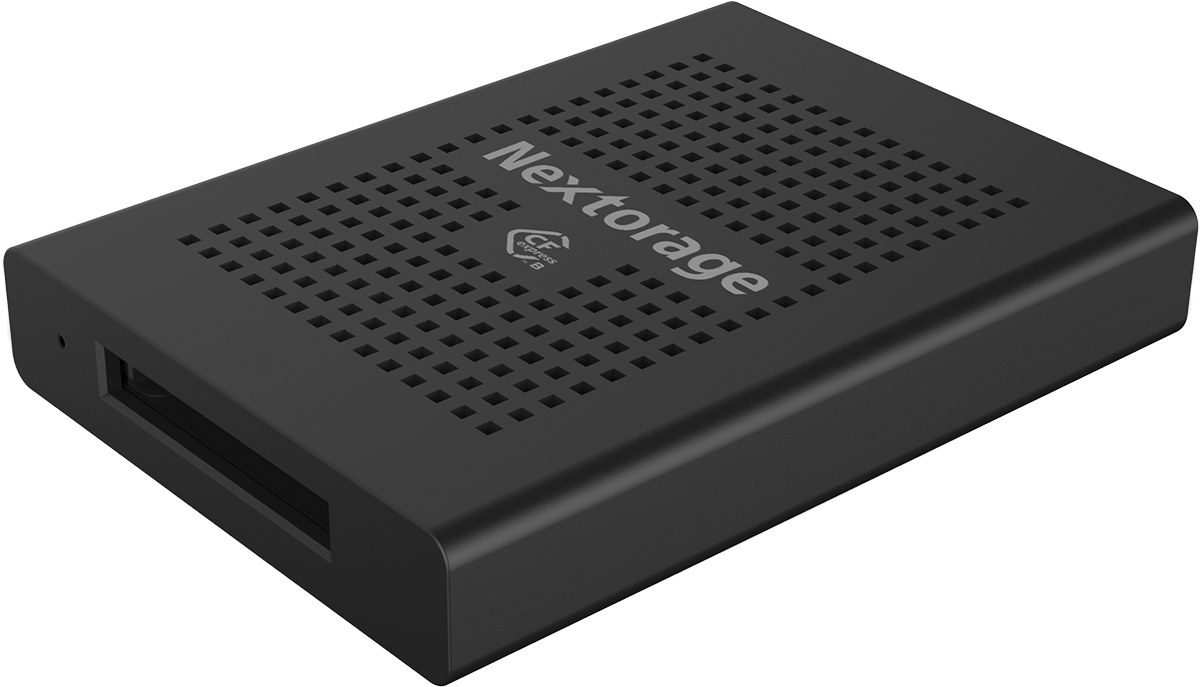 NX-SB1SE|CFexpress™ Type B USB 20Gbps Card Reader
Optimize Your Workflow with a High-Speed Card Reader
NX-SB1SE is a CFexpress Type B card reader/writer with a USB 20Gbps (USB 3.2 Gen2x2) interface with a standard transfer speed of 2,500 MB/s.
Stable and high-speed data transfer effectively reduces working time for smooth workflow.
USB 20Gbps INTERFACE FOR HIGH-SPEED TRANSFERS.
NX-SB1SE supports USB 20Gbps (maximum transfer standard speed: 2,500 MB/s) to maximize the transfer performance of CFexpress cards.1
NX-SB1SE achieves a stable data read speed of 1,820 MB/s2in the NX-B1PRO series CFexpress Type B memory card with a maximum sequential read speed of 1,950 MB/s2.
Heat dissipation process to ensure stable data transfer
A large heat sink is used inside to cover everything from the card slot to the circuit board and connector.
Furthermore, in order to enhance the heat dissipation effect, the heat sink is treated with black alumite, and the upper surface of the housing has a grid of heat vents.
This reduces the occurrence of thermal throttling, which can cause speed reductions, and ensures stable data transfer.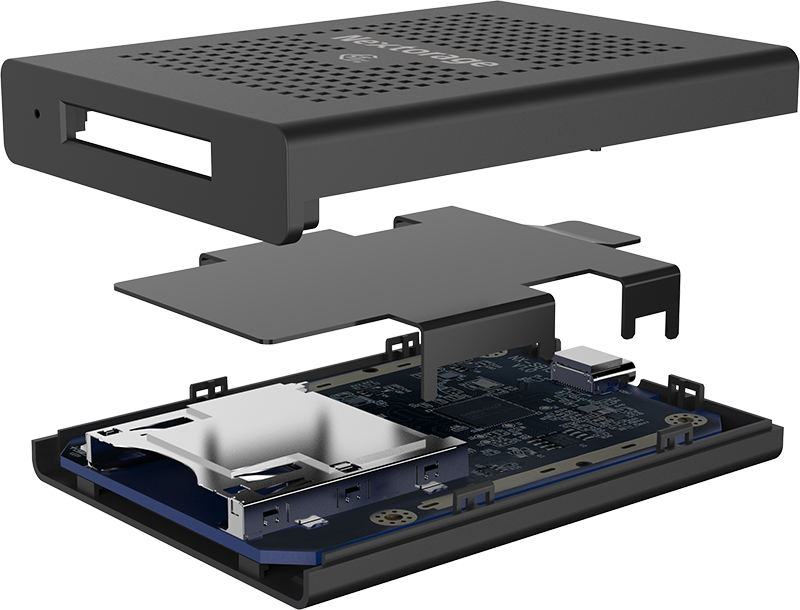 Conveniently Portable Compact Design
Featuring a simple and user-friendly design, this compact-sized device is easy to store in bags or pockets. Its compact size allows you to take it anywhere, enabling easy access to important data on the go.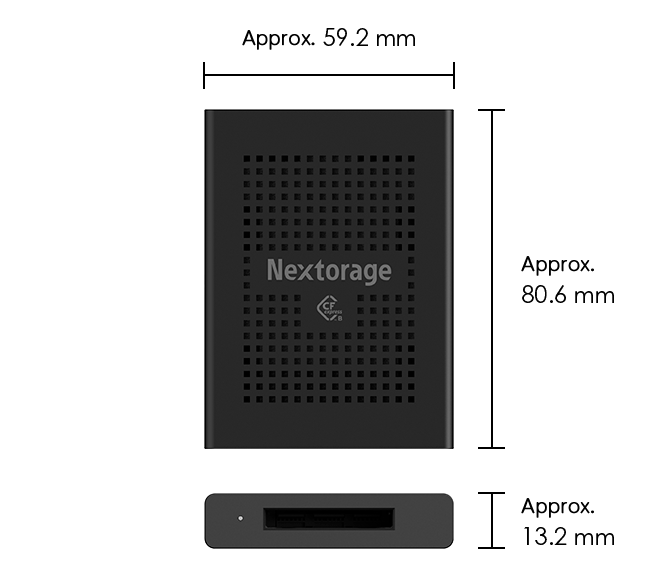 Compatibility
NX-SB1SE has been tested on PCs from various companies for use in a wide range of OS environments.

1-YEAR LIMITED WARRANTY
Warranty and product support valid for 1 years from the purchase date
Model

Interface

USB 20Gbps (USB 3.2 Gen 2×2)

Media Type

Max. Sequential speed1,2

・20Gbps Connection 1,820 MB/s
・10Gbps Connection 1,090 MB/s

Power

USB bus-powered (no external power source)

Operating temperature

5 ℃ ~ 40 ℃ (41 °F to 104 °F)

Storage temperature

-20 ℃ ~ 60 ℃ (-4 °F to 140 °F)

Operating humidity

95 % or less (Non-condensing)

Storage humidity

95 % or less (Non-condensing)

Dimensions (W×L×D)

Approx. 59.2 mm×80.6 mm×13.2 mm
(2 3/8 in × 3 1/4 in × 17/32 in)

Included items

・USB Type-C® to USB Type-C® cable (45 cm)

* Performance is not guaranteed if the included USB cable is not used.

* Paper instruction manual and warranty card are not included. Please download from the download page if necessary.

Warranty

1 years from the date of purchase
---
To connect via USB 20Gbps (USB 3.2 Gen2x2), the device must be used with USB 20Gbps (USB 3.2 Gen2x2) compatible devices.
Based on Nextorage test conditions. The actual performance may vary with host devices and environments.
Design and specifications are subject to change without notice.
CFexpress is a trademark of the CompactFlash Association.
USB Type-C® and USB-C® are registered trademarks of USB Implementers Forum.
Other system names and product names are generally registered trademarks or trademarks of each manufacturer.