Nextorage would like to offer a free exchange program of CFexpress™ Type B Memory Card [NX-B1PRO660G]. We have discovered there is a possibility that some of the products may cause stop recording and data loss due to a defect of manufacturing tool which is used for the model.
To all customers who own a NX-B1PRO660G which is matched the below information, we would like to ask to contact our support center to exchange your product.
We sincerely apologize for any inconvenience that this issue may cause.
Subject Products
NX-B1PRO660G with the first two characters of its manufacturing number being "23", and you buy it before August 18, 2023.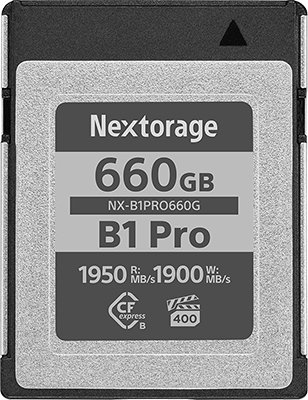 Manufacturing number
The number enclosed in the red rectangle is the manufacturing number.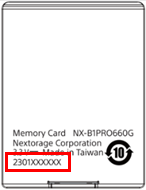 Free Exchange Period
Contact
Kindly Request for Free Exchange Program
Before sending the card to us, we would appreciate it if you could copy the data to your PC or other backup storage then format the card with your camera in term of protecting personal information.
We apologize for the additional inconvenience.
---
To request media materials or inquire about this press release, contact us